Dentist in Livermore CA
Our brand new office opened its doors in 2012, built on a simple foundation:
Quality dental care is our highest priority
Only those who truly care about patients work here
Our goal is to provide the best of modern dentistry with professionalism, integrity, and compassion. We are proud of what we offer our patients: a beautiful office with a convenient location and relaxing atmosphere of surrounding vineyards, highly trained and caring staff, and best-in-class equipment. A dental experience and results worth smiling about!
Our top-of-the-line customer service is designed to make your appointments as seamless as possible. From our friendly front desk staff to our caring dental team led by our Dentist in Livermore, we provide the best service possible. Our Dentist in Livermore and dental team care about your satisfaction and comfort. We take the time to understand your needs and explain your treatment options before beginning any treatment. We get to know our patients personally and treat them with kindness and respect. Your oral health and comfort always remain our top concerns.
We use the latest equipment and technology to ensure your visit is as safe and comfortable as possible. Our dental team has advanced training and years of experience, which has led to thousands of satisfied patients over the years. We are continuously improving our skills and adding new technologies to benefit you. 
The dentist and staff at our dental office are friendly and caring. They understand that going to the dentist can make some people feel anxious. In addition to offering a variety of dental comforts and amenities, the dentist and staff are trained to help patients feel as relaxed as possible throughout their visit.
Our CA Livermore Dentist respects your time. Our appointment times are carefully scheduled so that you are able to visit us during the times that work best for you. We also stay on schedule so you can avoid feeling rushed and ensure you are comfortable in our office.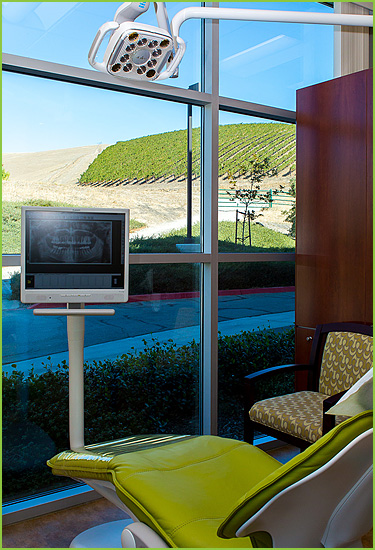 We look forward to seeing you in person and enjoying the top-notch dental care in Livermore, CA!